The Chiefs took down the Chargers on TNF to advance to 2-0… Here's a positional breakdown!
Justin Miles
@justm1les
---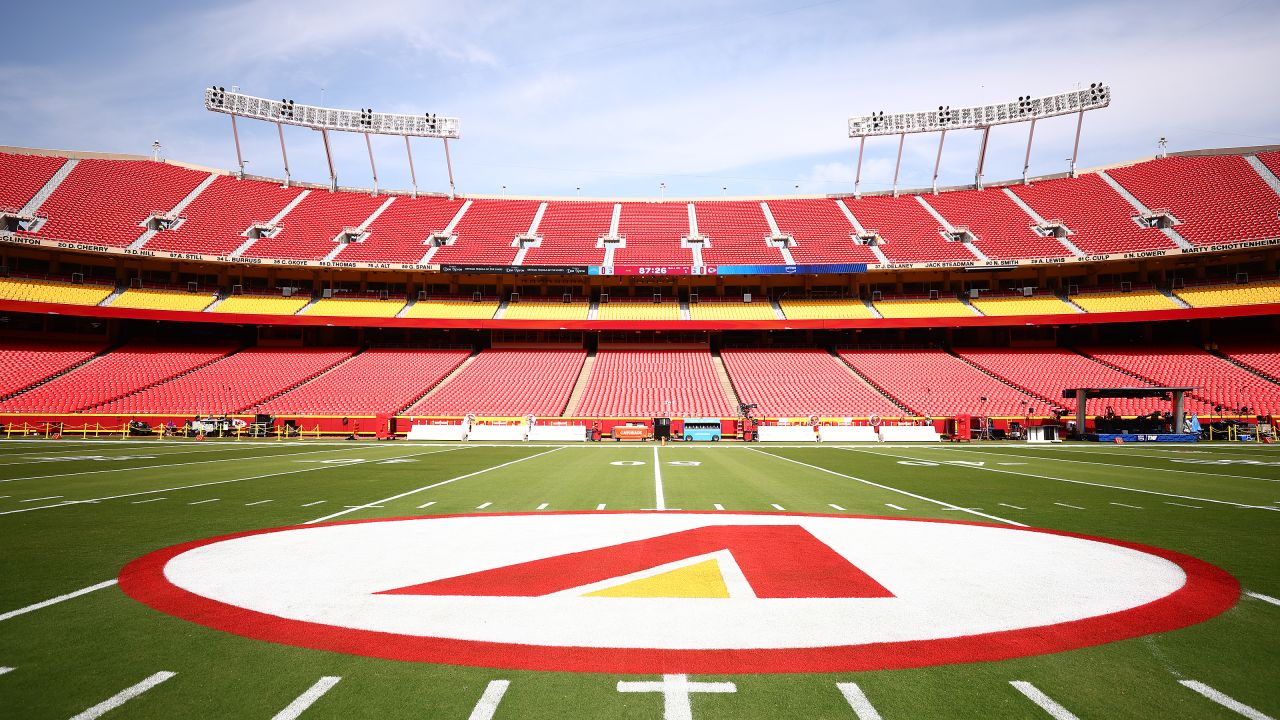 The Chiefs hosted the Chargers to kick off their home opener for the season. This divisional game was a tough fought one for both teams. However, the Chiefs came out with a 27-24 win and advanced to 2-0. We saw both high and low points on both sides of the ball. But at the end of the day, a win is a win. Especially when that win is against arguably the next best team in your division.
While Patrick Mahomes didn't have the unearthly stats like last week, he still played some great, clean football. He completed 24 passes on 35 attempts, for 235 yards and a couple of touchdowns. He caught a break on a couple of potential ones tonight, but he has yet to throw an interception this season. Tonight brings Mahomes to 595 yards and 7 touchdowns through the first 2 games of the season. Mahomes is clearly playing with a chip on his shoulder this season and will no doubt be competing for another MVP award.
The Chiefs saw some good, all around football from their running backs tonight. Clyde Edwards-Helaire led the way with 8 carries for 74 yards. He also caught 4 passes for 44 yards. CEH has been getting involved in all aspects early on this season and has been off to a strong start. Jerrick McKinnon only had 6 total touches for 16 yards but snagged a touchdown. He continues to prove why he is a safe backup option coming out of the backfield. The rookie Isiah Pacheco only saw 2 carries for 6 yards tonight. While statistically, this does not look the best, the Chiefs only ran the ball for a total of 18 times tonight. In a close one like this, there will definitely be more throwing than rushing. McKinnon seems to be the number 2 back in passing scenarios while Pacheco is the workhorse back. More volume from Pacheco should be expected as the season continues and he will undoubtedly see more opportunities soon. Don't sleep on him just yet, his time is coming.
It was once again a night where many different guys got involved in the passing game. Mahomes completed a pass to 9 different receivers in this one. Travis Kelce once again led the way with 5 catches for 51 yards. He will continue to be "the guy" in the Chiefs' offense, throughout the season. Justin Watson only caught 2 passes but made the most of them, racking up 50 yards and a touchdown. He will likely see more volume and could end up being a key piece to our offense. Mecole Hardman caught 3 passes for 49 yards. He still holds generational talent and could easily see more production as the season progresses. The new guys, Marquez Valdez-Scantling and JuJu Smith-Schuster both saw few targets today. MVS caught 2 passes for 13 yards and JuJu caught 3 for 10. These guys have talent and experience and will definitely step it up as the season progresses. The rookie Skyy Moore did not rack up a single catch but will likely get an increase in snaps as the season progresses. With our offense, it could be anyone's day depending on the game. It is important for our guys to stay ready for when their number is called. All of our receivers have the potential to be the lead guy in a game, it just depends on that specific matchup.
Defensively, there were definitely some missed plays but overall it was a really great game. CEO of Sack Nation, Chris Jones racked up 2 sacks, reminding everyone of how dominant he still is. Jaylen Watson had a career game tonight. With a tie score, right as it seemed the Chargers were going to cap off a long drive, the 7th-round rookie had a 99 yard pick six. This was arguably the best play of the night. This was a huge momentum changer and brought some life back to our exhausted team. Willie Gay Jr had 11 total tackles and Nick Bolton had 10. The Chiefs' defense constantly flew around and made some really great plays. With Harrison Butker injured, the Chiefs called up FA Matt Ammendola. He was perfect tonight going 3/3 on PATs and 2/2 on field goals. After not giving up a single sack last week, the O-line only allowed 1 tonight. They faced a tough Chargers defensive line but overall did a good job blocking.
Moving forward, I would like to see everything cleaned up a little more. The offense only converted on 4 of 12, 3rd down conversions. While this stat isn't awful, I think we could do better. We were penalized 6 times and gave up 54 yards. Again, not terrible but a championship team should strive for perfection. I think the best is yet to come, but we are off to a great start.
The Chiefs have a long weekend to relax ahead of them but move their attention to the Indianapolis Colts as they face them next Sunday morning.
Stats via: NFL.com