The Chiefs aren't done yet!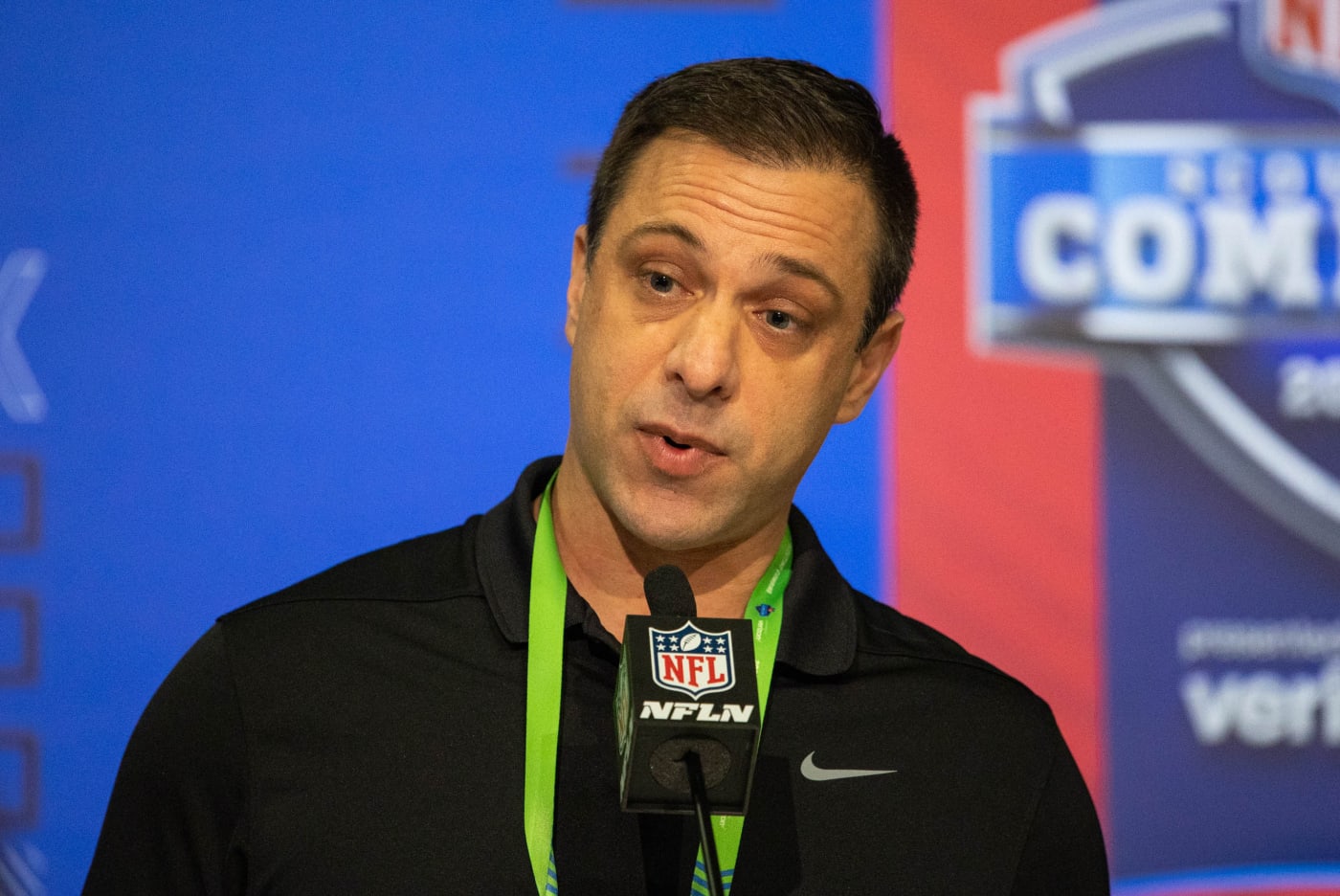 The Kansas City Chiefs announced on Thursday that the club has traded for Giants wide receiver Kadarius Toney. The New York Giants have agreed to trade their 2021 first-round pick to the Chiefs for a compensatory 3rd round pick and a 6th, per Jordan Schultz.
It has been a rough start to Toney's career. He has two catches for zero yards this season. He has missed 11 of a possible 23 career games because of a variety of injuries and a bout with COVID-19. The Chiefs are hoping a change of scenery from the big lights of New York will bode well for Toney. The Florida product can also make plays out of the backfield.
Kadarius has some extremely high upside. He's strong, really fast, both mentally and physically, and will provide the Chiefs with an additional threat to the passing game. Toney could be a factor later this season on special teams as a potential returner replacing Skyy Moore.
During his freshman, sophomore and junior seasons, Toney was a reserve player for the Florida Gators at wide receiver, running back, wildcat quarterback and special teams. As a senior in 2020, however, Toney's production increased dramatically. He led the Gators' potent offense with 70 receptions for 984 yards (14.1 avg) while scoring 10 touchdowns. In 11 starts he also contributed as a runner (19 carries, 161 yards, 8.5 yards per carry, one touchdown) and returner (seven kick returns, 155 yards, 22.1 average, 11 punt returns, 139 yards, 12.6 average, one touchdown).
The Associated Press voted him second-team All-America as an all-purpose player while the SEC league coaches voted him first-team all-conference. Toney was also a finalist for the 2020 Paul Hornung Award, given to the most versatile player in college football.
Despite this move, the Chiefs are still in the trade market for additional pieces, per our sources here at Chiefs Focus. Our insiders have reported that the Chiefs could make a few more moves before Tuesday's Nov 1 deadline. This move won't stop Brett Veach from looking for the pass rush help the Chiefs need. There are still plenty of available options, such as; Da'Ron Payne, Cam Jordan, Jaguars edge rusher Josh Allen, and Jerry Hughes.
The Chiefs missed out on trading for Robert Quinn. They've looked into Panthers Pro Bowler Brian Burns but with the 2023 draft coming to KC this April, it doesn't make sense to send two of your first picks, that could easily shift gears to another veteran in Josh Allen. Under Chiefs DL coach Joe Cullen's tutelage when he was the Jags DC last season, Allen led the Jaguars in total tackles with 71, 4 passes deflected and 7.5 sacks. Allen would be getting $11M in 2023 and the Chiefs would be able to deal with that. Allen and Chiefs safety Justin Reid have the same agent, Joel Segal.
I believe the lowest risk, high reward move that the Chiefs should make is for Houston Texans veteran pass-rusher Jerry Hughes. Hughes has tallied 7 tackles (3.0 for loss), 4.0 sacks (if he was a Chief, he would lead the edge rushers in that category) and 4 quarterback hits across six games in 2022. Not only could he take on a rotational role alongside Mike Danna, Carlos Dunlap, and George Karlaftis, but the 34-year old veteran could serve as an important mentor as well like Terrell Suggs did in 2019.
Hughes would be on contract for two more seasons as he just signed with Texans earlier this offseason. I can see the Chiefs sending a mid-round draft pick for his services. Also, Hughes has a 19.1% pass-rush win rate which is the 10th best overall among edge rushers since 2018 according to Pro Football Focus.
Overall, the Chiefs have one of the best front offices in football. Veach has finally begun making moves and Chiefs fans should expect more to come. There should be a looming excitement for how the Chiefs will bulk up this already talented roster.