Has Veach Pulled Off The Best Draft Ever?
Breaking down this year's draft class and their immediate impact.
Justin Miles (@justm1les)
---
The NFL season is approaching week 13. As the season continues, this year's set of Kansas City's rookies continue to impress. Out of the 10 players from this year's draft, 8 have started in at least one game and every pick has seen at least some playing time. As this year's rookies have been a big factor in the Chiefs being once again atop the AFC, Brett Veach's brilliance once again shows. Now, questions have arisen over if this is the best draft for a team in NFL history.
The best way to answer this question? Let's take a look at the numbers.
1st Round
The Kansas City Chiefs had two first round picks in this year's draft. With those picks,they took two of the best young defensive players in the league.
Cornerback Trent McDuffie was Kansas City's first selection in the draft. He missed time due to an injury, however, has been very impressive while on the field. Across 5 games, McDuffie tallied 18 total tackles and 5 passes deflected. When targeted, McDuffie has only allowed a 47.8% completion percentage, giving up just 105 yards and a touchdown on 23 targets.
He has been truly remarkable. He appears to be the perfect fit in Kansas City and has a lockdown player in every game when healthy.
Defensive end George Karlaftis was the other first round pick for the Chiefs. He has been extremely dominant and looks to have a very high ceiling. Through this point in the season, Karlaftis has had 19 total tackles, including 2 tackles for a loss. He has been a quarterback's worst nightmare, constantly getting pressure, tallying 1.5 sacks, 6 QB hits and 8 QB hurries.
In an already talented defensive line room, Karlaftis will likely continue to grow to become the next Kansas City superstar.
2nd Round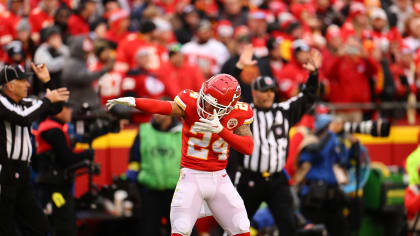 The Chiefs started off the second round by drafting receiver Skyy Moore out of Western Michigan. Moore started off the season mostly contributing through returning punts. Throughout the season, he has returned 14 punts for a net gain of 86 yards. While his returns have been great, this is the first time in his career returning punts. Skyy's novice experience has shown has be has muffed a few punts. While he may or may not be the returner moving forward, he continues to grow into a solid receiving option for Mahomes. He currently has 17 catches for 205 yards. As he continues to heat up in the pass game, he will play an important role through the air throughout a playoff push.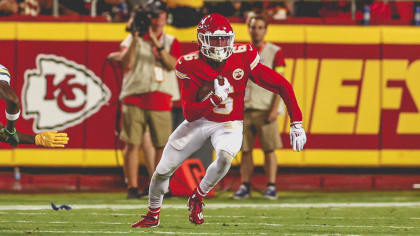 With the second pick of the second round, Kansas City selected safety Bryan Cook. Cook was extremely impressive throughout the offseason, showing very high promise. He has seen playing time across the season and has done a great job filling in for an injured Juan Thornhill. He currently has 23 total tackles and 1 pass deflected. When targeted he has allowed 9 completions for 116 yards and 3 touchdowns on 11 targets. As he continues to grow into his shoes, he will become a great player for this tough Kansas City defense.
3 Round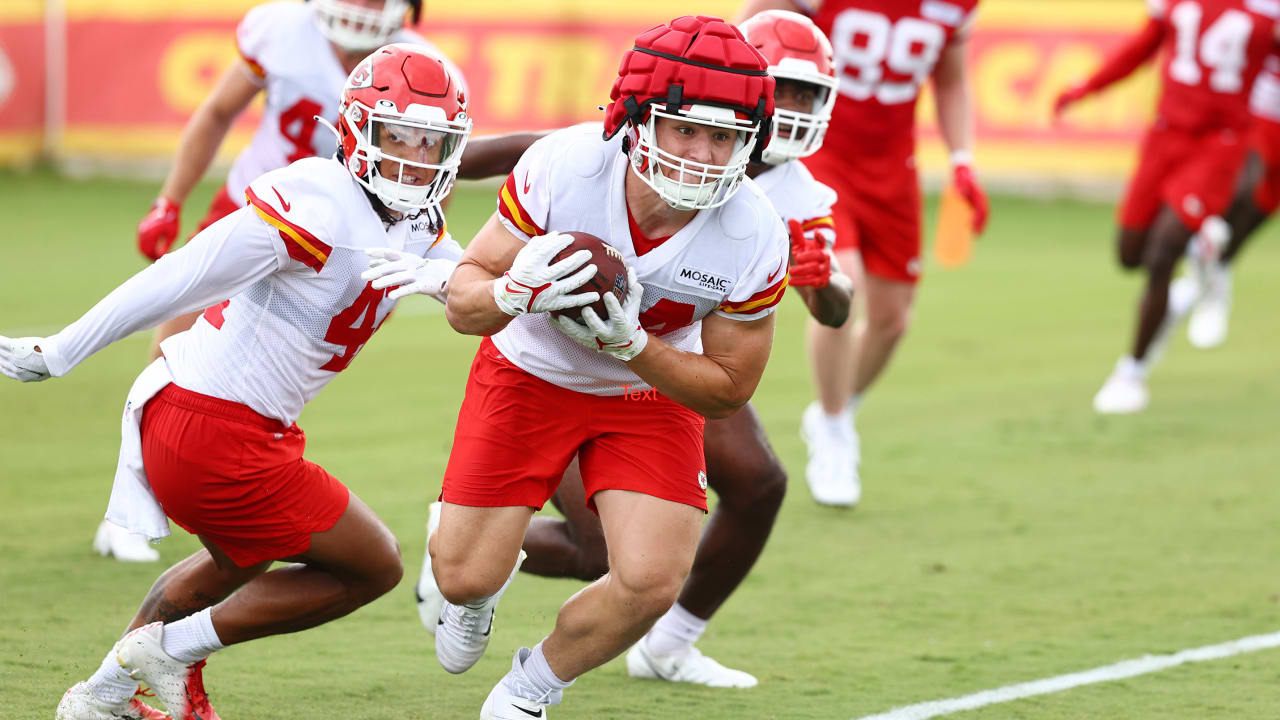 With their one and only 3rd round pick, Kansas City selected Wisconsin linebacker Leo Chenal. While sitting behind arguably the best linebacker duo in football, it is obvious that Chenal will see a limited number of snaps. However, he has managed to play really well while on the field. Spagnuolo has done a great job working the rookie into some playing time and setting him up for success. He currently has 15 total tackles, including a tackle for a loss, and a sack. In pass coverage, he has allowed 2 catches for 59 yards on 3 attempts.
His high promise gives Spags an endless amount of formation opportunities defensively. Chenal has also done a great job playing a role on special teams. He currently has played 51% of available special team snaps. He will definitely play a great team role for the Chiefs moving forward.
4th Round
In the 4th round, Kansas City added another cornerback in Joshua Williams. Williams has quickly developed into a great player for the Chiefs. He currently has 26 total tackles and has been lock down through the air. Being targeted 32 times, Williams has allowed just a 56.3% completion percentage, giving up just 18 catches for 205 yards and 3 touchdowns. Off of those targets, Williams has tallied an interception and 5 passes deflected. Williams, McDuffie, and Sneed have turned into quite a dominant set of corners. Williams plays fast and physical, giving him an extremely high ceiling. He will be a key defensive piece for Kansas City moving forward.
5th Round
In the 5th round, the Chiefs selected tackle Darrian Kinnard. While Kinnard has seen very limited playing time, he has contributed some on special teams. Despite his lack of snaps, Kinnard showed promise throughout training camp. He could become a possible successor to Andrew Wylie if the Chiefs decide to move on.
7th Round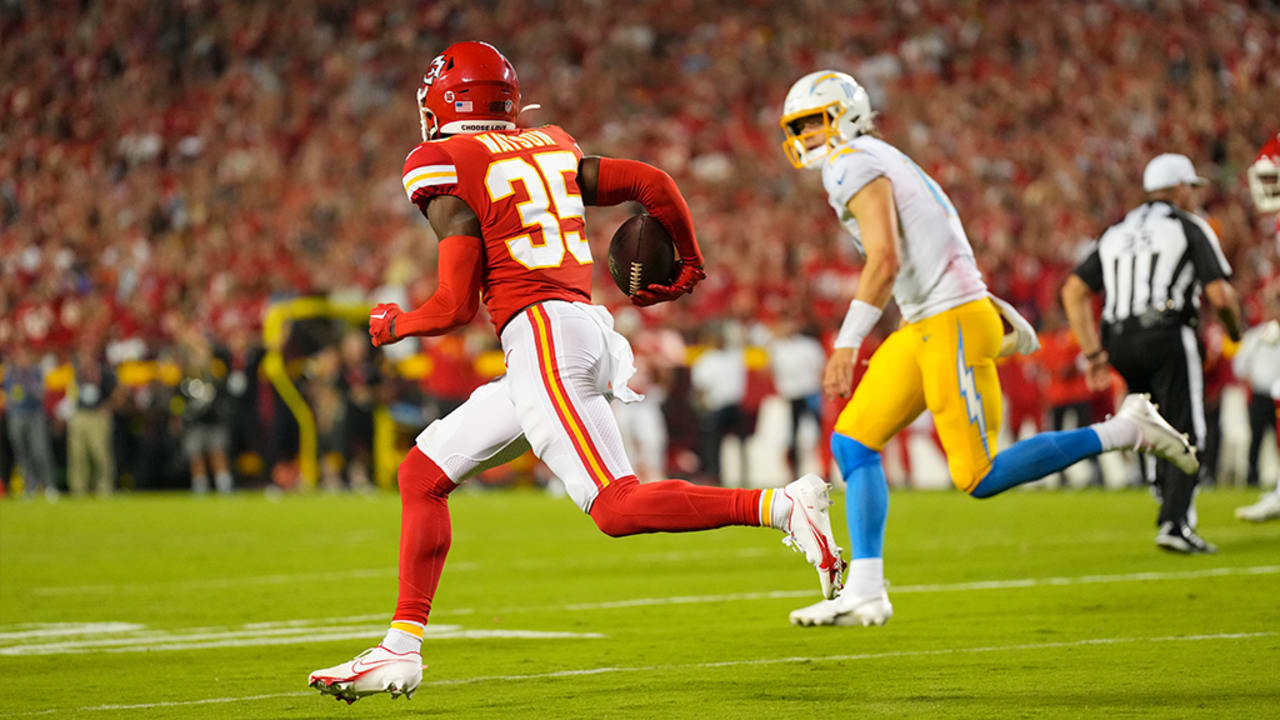 Two of the biggest steals in this year's draft were both taken by Kansas City in the 7th round.
The Chiefs started off the 7th round by selecting defensive back Jaylen Watson. Watson has had an immediate impact on the team. He has tallied 35 total tackles, an interception which was returned for a 99 yard pick-six, and 5 passes deflected. On 53 targets, Watson has allowed just 36 catches for 424 yards and 4 touchdowns. He was named the week 2 AFC Defensive Player of The Week. He has already been grabbing headlights and has been extremely impressed. Watson has developed into a key star for this Chiefs defense and will play a crucial role for years to come.
Next up in the 7th round, Kansas City selected running back Isiah Pacheco. After looking very impressive across the offseason, Pacheco instantly earned a share in reps. He continued to make the most of every snap and played great football. He soon earned the role of starting running back for Kansas City and continues to light up the league. He currently has 97 carries for 455 yards and 2 touchdowns. Pacheco currently has a whopping average of 4.7 yards per carry. He looks to be the next best thing in Kansas City and he is undoubtedly the future of the running back position for the franchise.
Pacheco has also done a great job returning kickoffs. He has returned 20 kicks for a net gain of 415 yards. He currently leads the league in Pro Bowl voting as a return specialist. However, as the true RB1, Pacheco may take a step away from the return role.
Kansas City also took safety Nazeeh Johnson in the 7th round. He has seen very limited play time but has made an impact throughout special teams.
These stats show that Brett Veach and Co. may have put together the best draft in NFL history. Having two 7th round picks become instant playmakers while nearly every pick has started multiple games is very uncommon. Nearly every single draft pick has played a significant role for the team already. This star studded rookie class not only shows how great Kansas City's front office is, but it shows why the team is so successful. Expect to continue to see Kansas City draft players that will make an instant impact.
As always, Trust in Veach and Go Chiefs!