Should Travis Kelce Be The Offensive Player of The Year Favorite?
Justin Miles (@justm1les)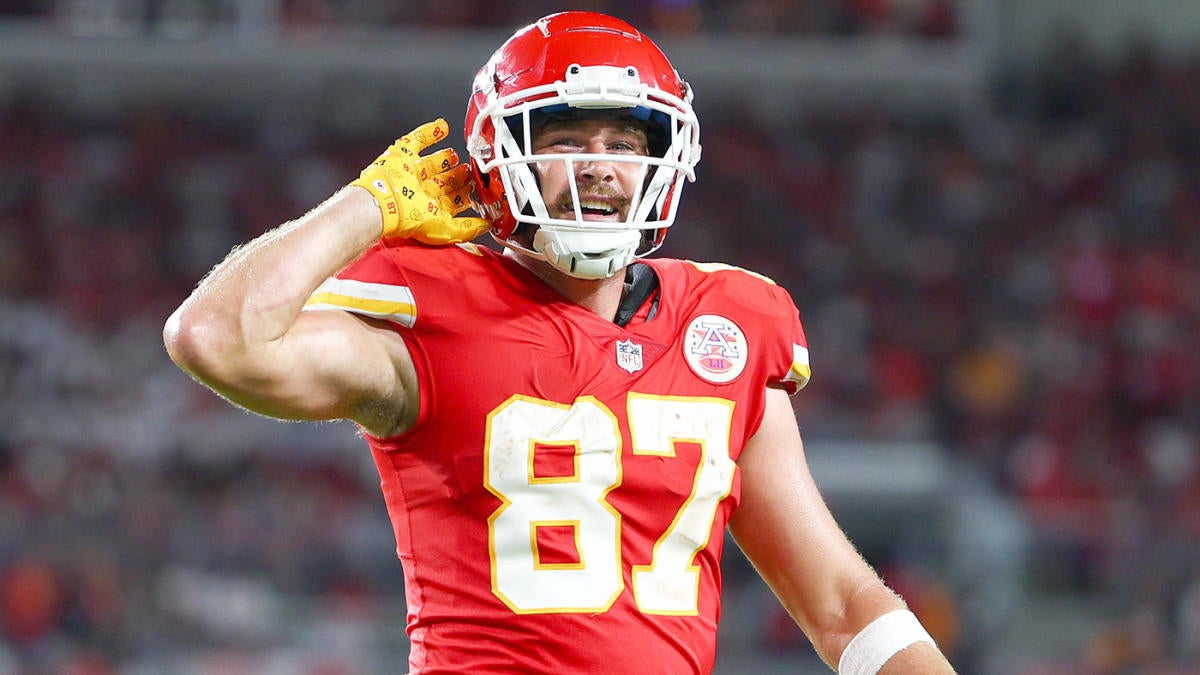 ---
With Patrick Mahomes as a favorite to win yet another MVP award, many other Chief players begin to get left out of the conversation for other awards. Despite Mahomes' undeniable greatness, Travis Kelce has played a huge role in Kansas City's offensive success. With that being said, the question arises, 'Does Travis Kelce deserve to be a favorite to win NFL Offensive Player of The Year?'
Short answer: YES. 
However, let's take a look at the numbers.
According to Covers.com, Kelce is currently the 5th betting favorite to win the award. He sits behind, Justin Jefferson, Jalen Hurts, Tyreek Hill and Patrick Mahomes.
With the MVP usually a quarterback award, I will leave both Hurts and Mahomes out of this awards' argument. Leaving just Jefferson, Hill, and Kelce remaining. It is obvious all of these players have been phenomenal. However, let's take a dive into the stats.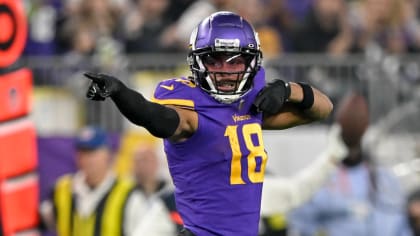 Minnesota Vikings wide receiver Justin Jefferson currently has 81 catches for 1,232 yards and 5 touchdowns. He has been one of the league's greatest superstars. His 1,232 yards are currently second in the league, only behind Tyreek Hill.
Tyreek Hill currently has 87 catches for a league leading 1,233 yards and 4 touchdowns. The Miami Dolphins receiver leads the NFL in yards by just one yard. It is very obvious why both receivers are in this conversation. Hill also has 1 fumble.
Travis Kelce has 73 catches for 912 yards and 12 touchdowns. His 12 touchdowns lead the league and his 912 yards are just 51 yards short from clearing the top 5 leaderboard.
While both Jefferson and Hill have Kelce beat in yards, combined they still have less touchdowns.
Another key stat to figure into OPOY is team success. Both the Vikings and Chiefs are currently 9-2, while the Dolphins are 8-3. The Chiefs currently lead the AFC while the Vikings are in second of the NFC. As far as on the field success goes, the Chiefs currently lead the league in yards and points per game.
Between the three pass catchers, Travis Kelce gives his quarterback the highest passer rating when targeted.
When targeting Kelce, Patrick Mahomes has a quarterback rating of 130.0.
When targeting Tyreek, Hill's quarterbacks have a passer rating of 114.1.
And finally, when targeting Justin Jefferson, Kirk Cousins has a passer rating of 104.5.
In my opinion, this stat can be a very critical point when comparing the players. In order to give your quarterback success, a player must: Create separation and get open, catch the pass, and be effective after the catch. Proving that Kelce has been phenomenal on all aspects of the ball. I believe that this stat alone may very well single-handedly prove why Travis Kelce should win the award. However, there are obviously many other stats that actually will be taken into consideration when choosing a winner.
However, when a tight end is nearly top 5 in receiving yards and first in touchdowns, he clearly is one of the most unstoppable players in the league.
Obviously not one team can win every award.. However, it sure seems that Kelce should become a favorite for OPOY, even while Mahomes is the MVP favorite. Travis Kelce has been extremely dominant while remaining consistent. He, in my opinion, is the best offensive weapon in the league.
Even despite this, only time will tell. As the season continues, one player will likely separate himself from the rest, giving a clear cut winner for the award.
Let us know! 
Who is your current pick for the award? Where does Kelce rank on list of candidates?
Stats via: ESPN and Pro Football Reference.