Chiefs Outlast Broncos In Gritty Win
Let's take a look at the game's top playmakers and the biggest takeaways from this one.
Justin Miles (@justm1les)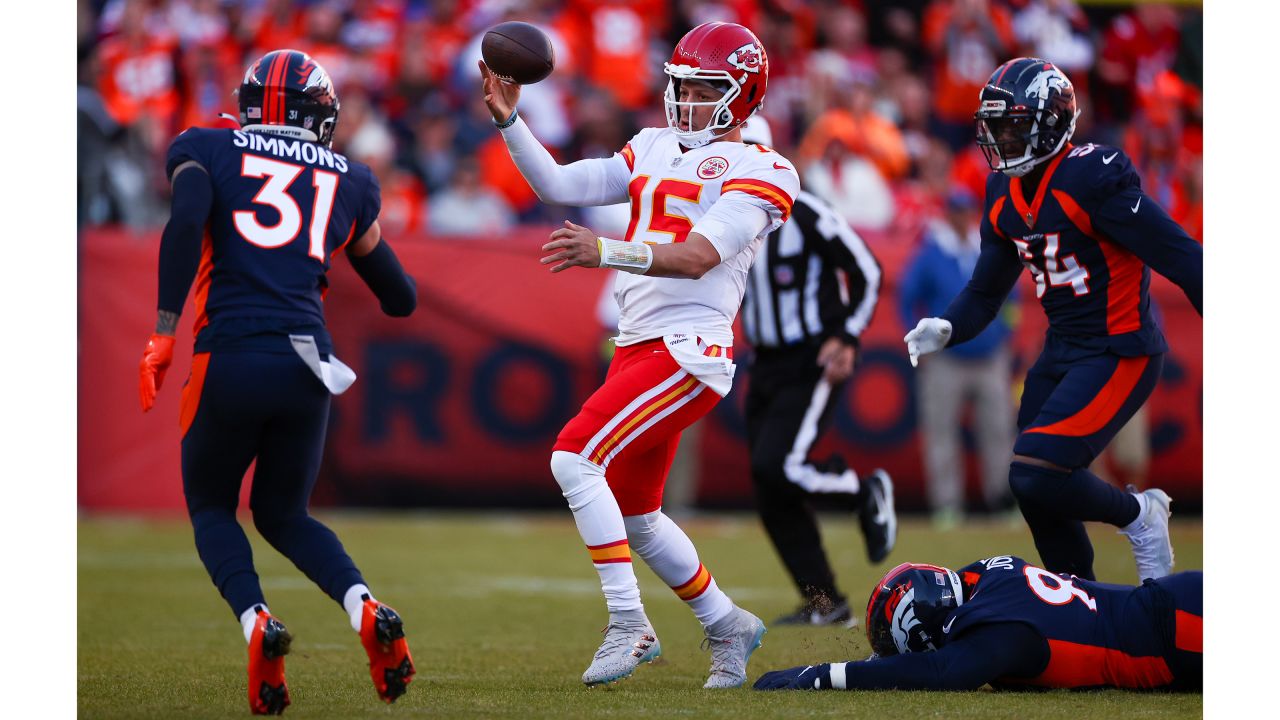 ---
The Kansas City Chiefs defeated AFC West rival the Denver Broncos 34-28 in a hard-fought Week 14 matchup. Kansas City advances to 10-3 on the season and in second place of the AFC. Meanwhile, Denver falls to 3-10, officially being eliminated from playoff contention.
The game was not always pretty, however a win is a win and the Chiefs came out victorious. Let's take a look at Kansas City's top playmakers and some of the biggest takeaways from this one.
Patrick Mahomes had a rather odd, yet impressive performance in this one. Through the air, he went 28/42 for 352 yards and 3 touchdowns. However, he did throw 3 avoidable interceptions. These interceptions came on some questionable decisions that likely could have been avoided. Nonetheless, Mahomes continued to dominate.
Per usual, he made some extremely impressive throws, including a no-look, grenade-like toss pass while scrambling that turned into a long Jerick McKinnon touchdown. He continues to lead the league in every major passing stat and adds even more to his already impressive MVP campaign.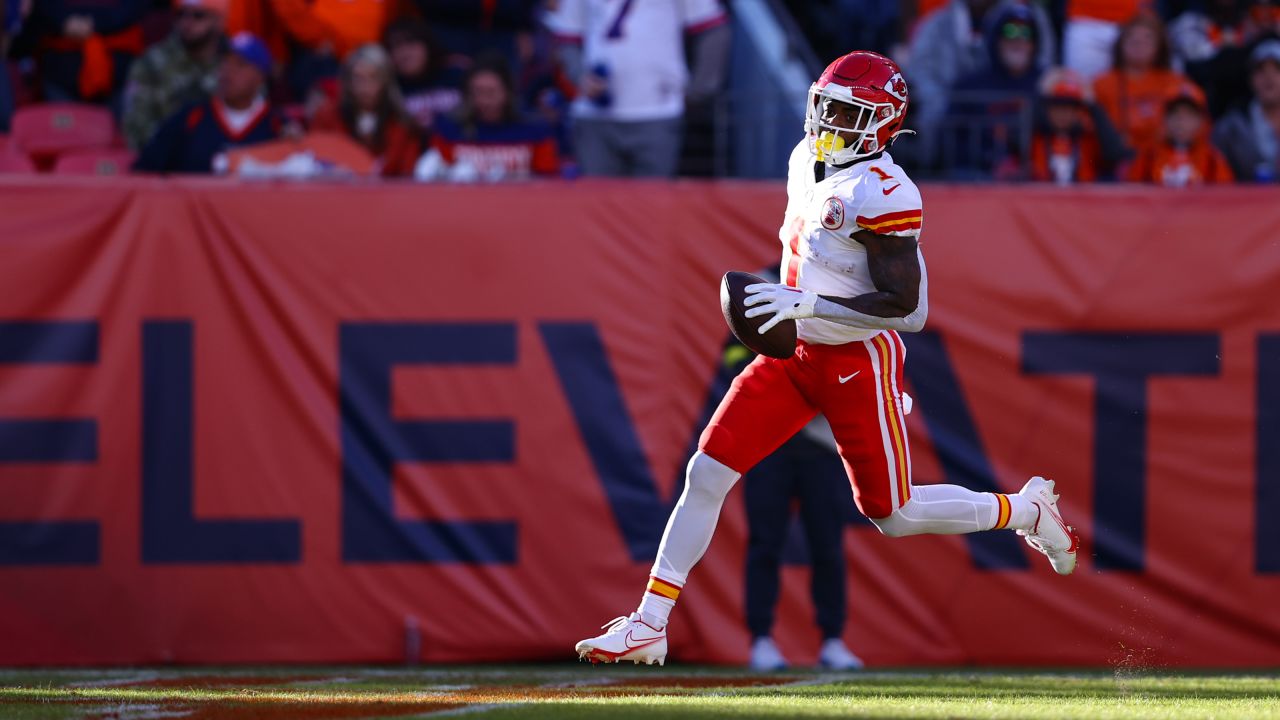 The running back duo of Isiah Pacheco and Jerick McKinnon continues to be extremely impressive. Pacheco took 13 carries for 70 yards which included a dominating first down carry to seal the game. McKinnon caught fire and continually scorched the Broncos defense. Aside from 6 carries for 22 yards, he was the team's leading receiver, catching 7 passes for 112 yards and 2 touchdowns.
This combo is developing into one of the league's best running back cores. The Pacheco-McKinnon punch has been unstoppable. The pair put the team on their backs and fought through when Kansas City needed it most. With McKinnon set to become a free agent this offseason, an extension in order to keep the duo together seems almost essential.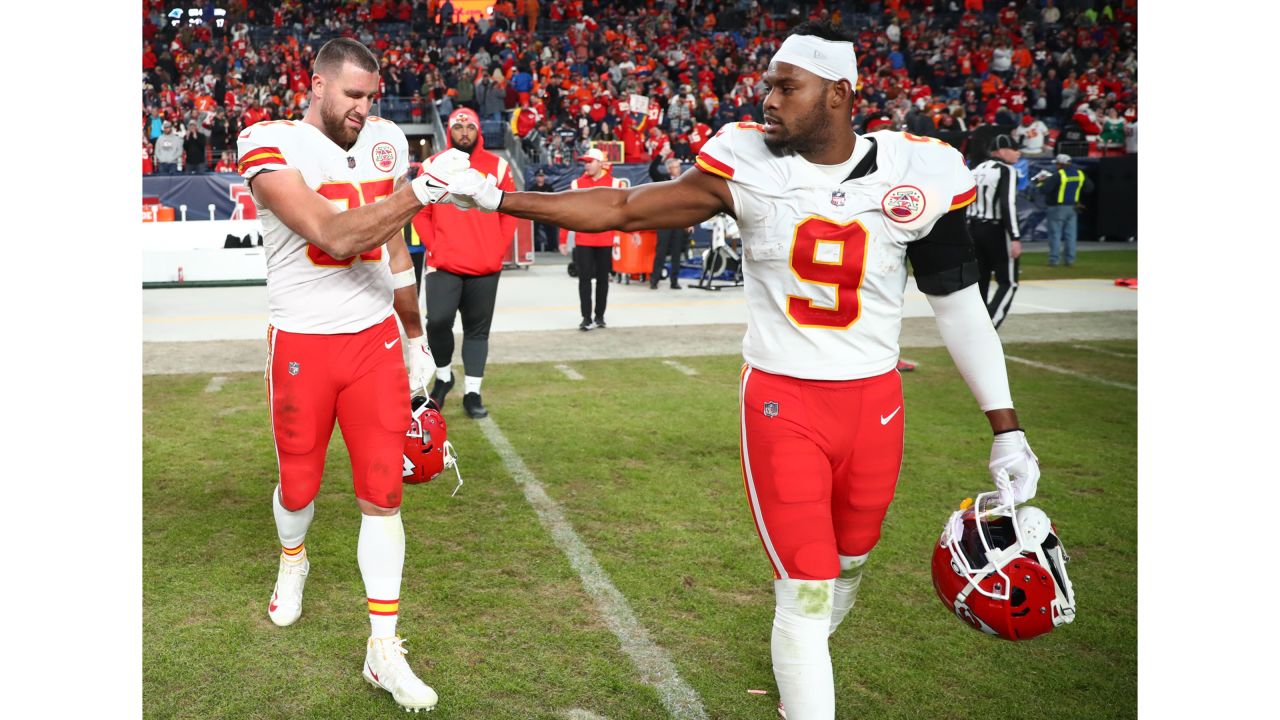 The receiving core faced a tough matchup in this one. Nonetheless, Patrick Mahomes never fails to get the ball to his playmakers. JuJu Smith-Schuster caught 9 passes for 74 yards and a touchdown. He continues to prove to be a great offseason addition for this team. As his connection continues to grow with Mahomes, he finds himself to be an important piece in this offense.
Per usual, Travis Kelce also made plays when it matters most. Despite a couple of drops, he had 4 catches for 71 yards. Kelce finally was able to reach 10,000 career receiving yards, a very incredible accomplishment. Defenses continue to scheme around Kelce, but inevitably fail. An "off" game for Kelce is a great game for a majority of tight ends in the league. He is undoubtedly the best in the business.
The Chiefs saw contributing receptions from many other players. However, these guys did a great job taking care of business when it mattered most.
The offensive line played well against an aggressive Denver lineup. They continually created gaps for the running backs and did a good job blocking down the field. The unit also kept Mahomes protected for the most part, allowing just 2 sacks throughout the game.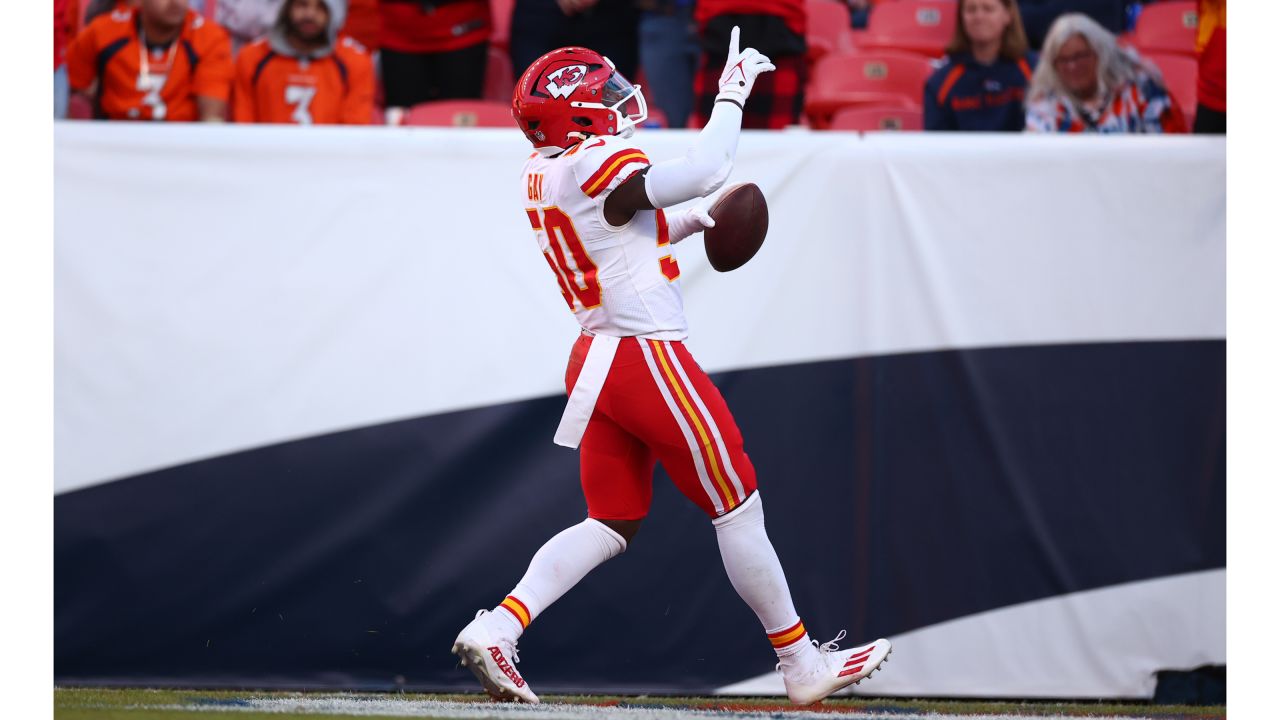 Kansas City's defense out-powered poor playcalling by Spags.
After much criticism last week, Juan Thornhill stepped up in a big way. Not only did he lead the team in tackles with 7, but he also had a sack and a pass deflected.
Willie Gay had a very impressive outing. Aside from 5 total tackles, he also had a 47 yard pick six. He did a great job shadowing Wilson and flying around the field. The duo of Willie Gay and Nick Bolton is quickly developing into one of the best in the league. Both players continue to lead this defense with dominant play.
L'Jarius Sneed was lockdown in this one. He had an interception and 2 passes deflected. He did a great job shutting the defense down when needed. Sneed continues to be a bright spot on this team.
Kansas City's pass rush was phenomenal. Frank Clark and Chris Jones led the way for a dominant performance. Last week's critiques of the pass rush were more than silenced in this one.
The unit accounted for 6 sacks and 11 QB hits. Clark and Jones both had a sack and 2 QB hits. Newly acquired Brandon Williams was very impressive. Despite a limited snap count, he accounted for half of a sack and 2 QB hits. He shows extremely high upside going into a playoff run.
The defense overall played good football. As mentioned before, Spags crippled the team at times with poor play calling on crucial downs. With the exception of Jerry Jeudy and his 3 touchdown performance, nearly everyone else was locked down. The team gave up one long touchdown pass which came on a dump-off to Denver running back Marlon Mack, which involved several missed tackles. Nonetheless, the defense came up big when needed and was able to close out and a hard fought battle.
Aside from allowing Russell Wilson to occasionally scramble at times, the team did a good job overall of shutting down Denver's run game. While a defensive coordinator cannot be blamed for every bad play, a majority of Denver's best plays could have been avoided with the right playcalling.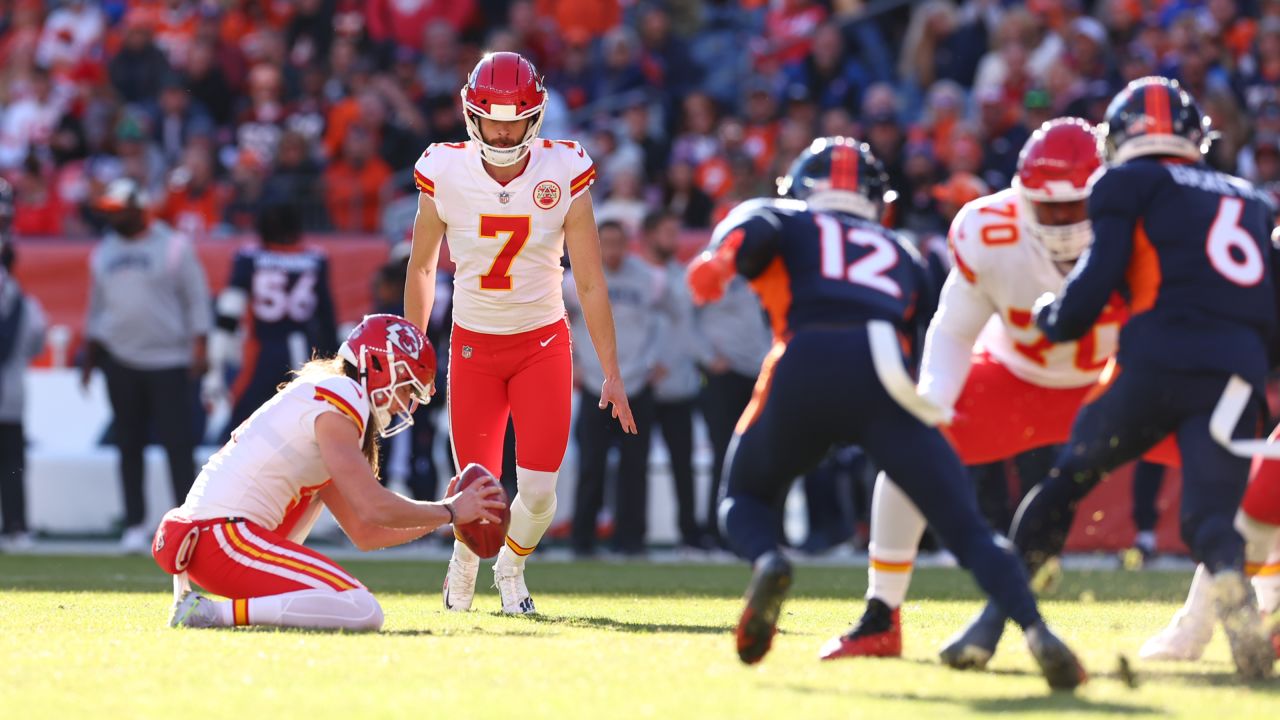 Despite a slow start returning from injury, Harrison Butker was perfect in this one. He went 4/4 on PAT's and 2/2 on field goals, with a long of 45. It is good to see him get his MOJO back right before it matters most.
Kansas City started out unstoppable, yet soon stalled out due to poor playcalling. This allowed Denver to get back into the game about midway through. Both offensive and defensive playcalling will need to become more comfortable making adjustments throughout the game. Regardless, Kansas City proved they were the better team, battling through to close this one out.
They are set to take on the 1-11-1 Houston Texans next Sunday in what SHOULD be any easy one. It will be another great chance for the team to get things figured out, gaining momentum heading into the playoffs.
As always, Go Chiefs!