Here Are The NFL Coaches With The Hottest Seats.
Jarrod Thurman @JarrodChiefsFCS 
---
It's that time of year when the hot seat is burning hot for some NFL coaches. I'm going to review some coaches on the hot seat and whether I think they will get fired.
I personally was confused as to why the Cardinals hired a coach that had a losing record at a power five school, but they did when they hired Kliff Kingsbury. So far in his pro coaching career, he hasn't faired much better. He's recorded one winning season in the NFL, and that was a year he started 10-2 and then lost 5 of 6 including the playoffs.
Despite putting up big offensive numbers with Patrick Mahomes at Texas Tech, he hasn't been able to repeat the same production with Kyler Murray. While Murray has been decent, he hasn't lived up to his first overall draft selection potential. I think part of this is due to poor development by Kingsbury. I believe Kingsbury will be unemployed come January.
Somehow the Broncos got worse on offense despite adding a Super Bowl-winning quarterback. I know, I'm just as confused as you are. They are averaging 34.9 fewer yards per game and 3.1 fewer points per game. Russell Wilson has a career-low quarterback rating this season.
I'm sure everyone has the heard joke that he has more bathrooms (12) in his Cherry Hills Village, Colorado home than he has touchdowns (11). Nathaniel Hackett is largely to blame for this. I'm usually not a big fan of firing a coach after one season, but when you regress as much as the Broncos have, it's time to move on.
They have obviously just fired the head coach, with still two games remaining in the regular season. Everyone knew his seat was scorching, and he did not even finish the season. Crossing one coach off of this list.
While this one isn't technically going to be a coach getting fired, I do not see Jeff Saturday remaining with the Colts in any capacity. Sure the Colts won their first game under Saturday, but they haven't done anything else since.
They have however, blown a 33-point lead since and lost a game 54-19 that they were only losing by 2 points at one point. They've also had a multitude of clock management issues. The Colts need to move on. He has some potential to be a good coach someday, I just don't think he's ready.
He needs to go be an offensive line coach in the NFL for a couple of seasons, then be an offensive coordinator for another couple of seasons, and then try being a head coach again.
This one also isn't technically a fired coach, but it is something I predicted at the beginning of the season. I think Bill Belichick and/or Pete Carroll will retire come the end of the season. They are the two of the oldest coaches in the NFL and seem to have their best years behind them.
They are the winningest and 3rd winningest active NFL coaches and are two of 7 active coaches with a Super Bowl victory and 2 of 5 with multiple Super Bowl appearances.
I think it's time at least one of the greats hang it up.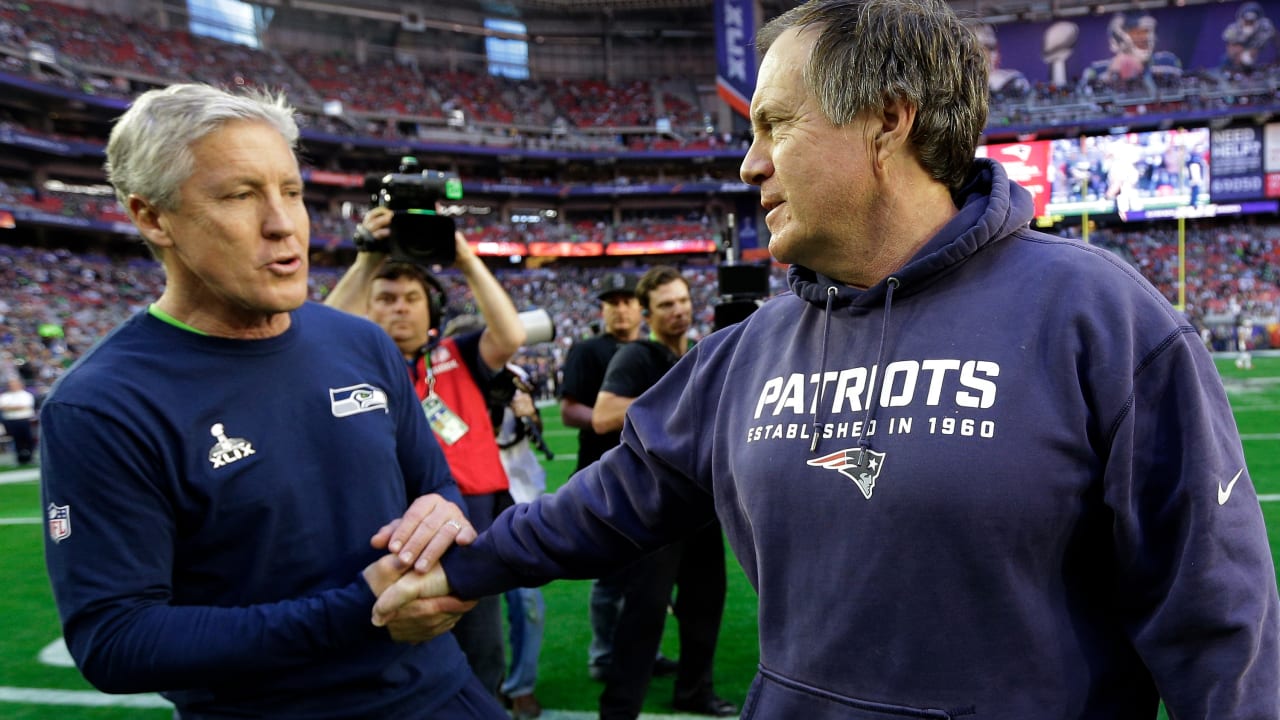 There are a couple of coaches that won't be fired this offseason, but are going to begin the 2023 season on the hot seat. The first one that comes to mind is Raiders HC Josh McDaniels. Honestly, I'm not entirely sure why the Raiders hired him, the Broncos struggled with him as head coach and so are the Raiders.
Todd Bowles is the next name that comes to mind, especially if Tom Brady retires like I think he will. The Buccaneers took a huge step backward after Bruce Arians abruptly retired in the offseason. By the end of the 2023 season, if the Buccaneers have a losing record, he will likely be fired.
Arthur Smith of the Falcons could be out the door as well if they struggle next season and is the only one I've mentioned that could possibly be an in-season firing in 2023.
A few head coaches were fired during the season so far and at best I only see two more being fired in the offseason. The day affectionately referred to as "black Monday" by the media is a little over 2 weeks away, and should be less eventful than in previous years.