Kansas City Defeated Denver In Gritty Week 17 Matchup
Justin Miles (@justm1les)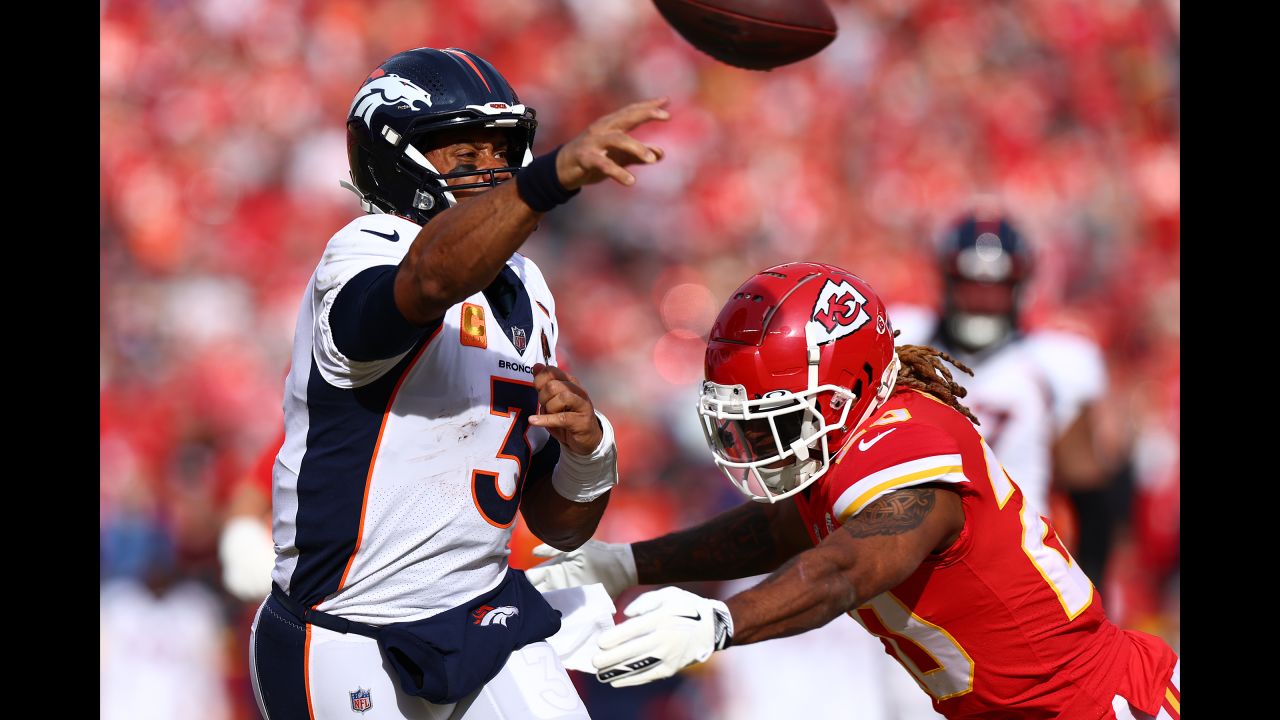 ---
The Kansas City Chiefs defeated the Denver Broncos 27-24 in a tough Sunday morning matchup. The Chiefs move to 13-3 and are a serious contender for the number one seed. Meanwhile, the Broncos fall to 4-12 and shift their focus to next season. Let's break down the numbers.
Patrick Mahomes has nearly sealed the stamp on his MVP campaign. He was once again phenomenal. Through the air, he went 29/42 for 328 yards and 3 touchdowns. He also had an interception but did not let the error affect his future play. He completed passes to 11 different receivers, including a pass to himself. When a pass was batted down at the line of scrimmage, Mahomes grabbed the ball out of the air and scrambled 6 yards for a first down. His performance included a plethora of impressive throws once again. He can truly do it all.
The running backs saw few touches, but took advantage of each.
Isiah Pacheco took 9 carries for 31 yards and a touchdown. He also caught 2 passes for 18 yards.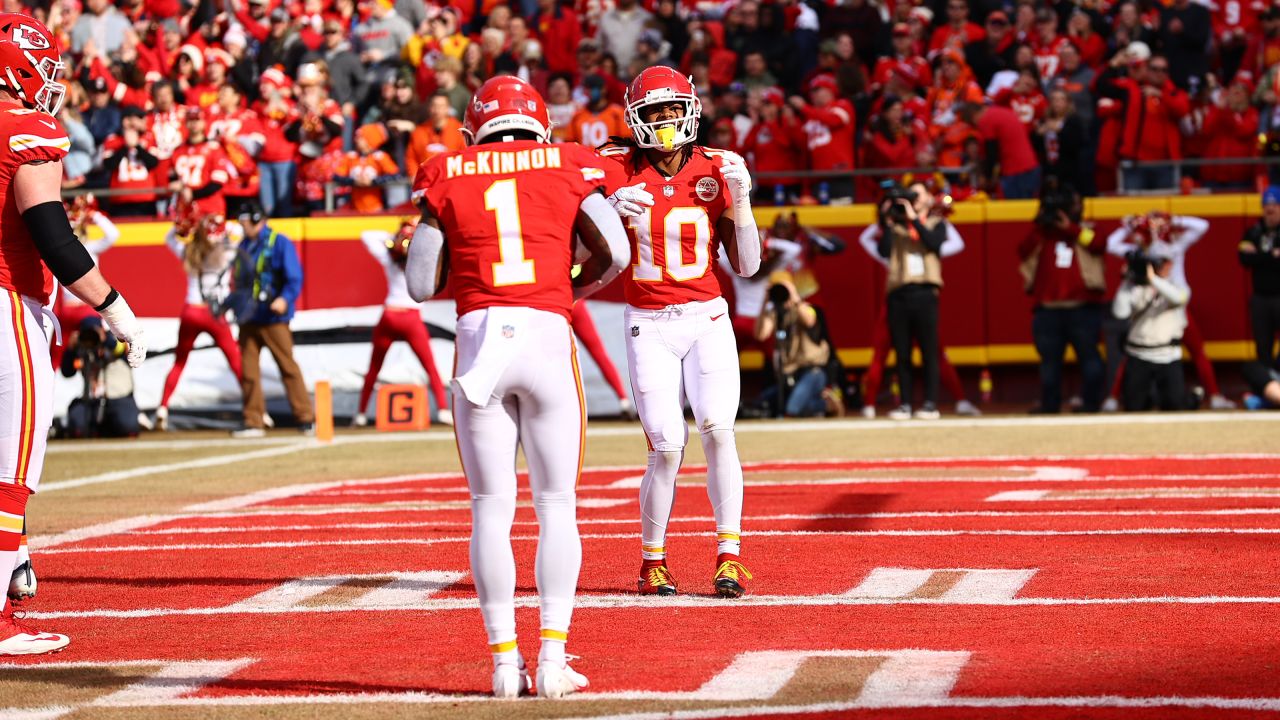 Jerick McKinnon continued his streak of very impressive play. He took 5 catches for 52 yards and 2 touchdowns.
The running back duo continues to be an unstoppable force, even against one of the best defenses in the league. These two will play a big factor in any Kansas City playoff run.
Kadarius Toney had his best game of the season. He caught 4 passes for 71 yards. He looked extremely explosive and proved he could play the role of a more traditional wide receiver. Toney will also be an X-factor in a playoff run.
Travis Kelce caught 7 passes for 43 yards, including an 8 yard catch for a first down to ice the game. He continuously was a reliable option on crucial downs. While his scoring drought continues, his dominance is unmatched.
Blake Bell saw just one catch but made the most of it, taking it 17 yards for a touchdown. Kansas City's tight end room seems to be one of the best in the league.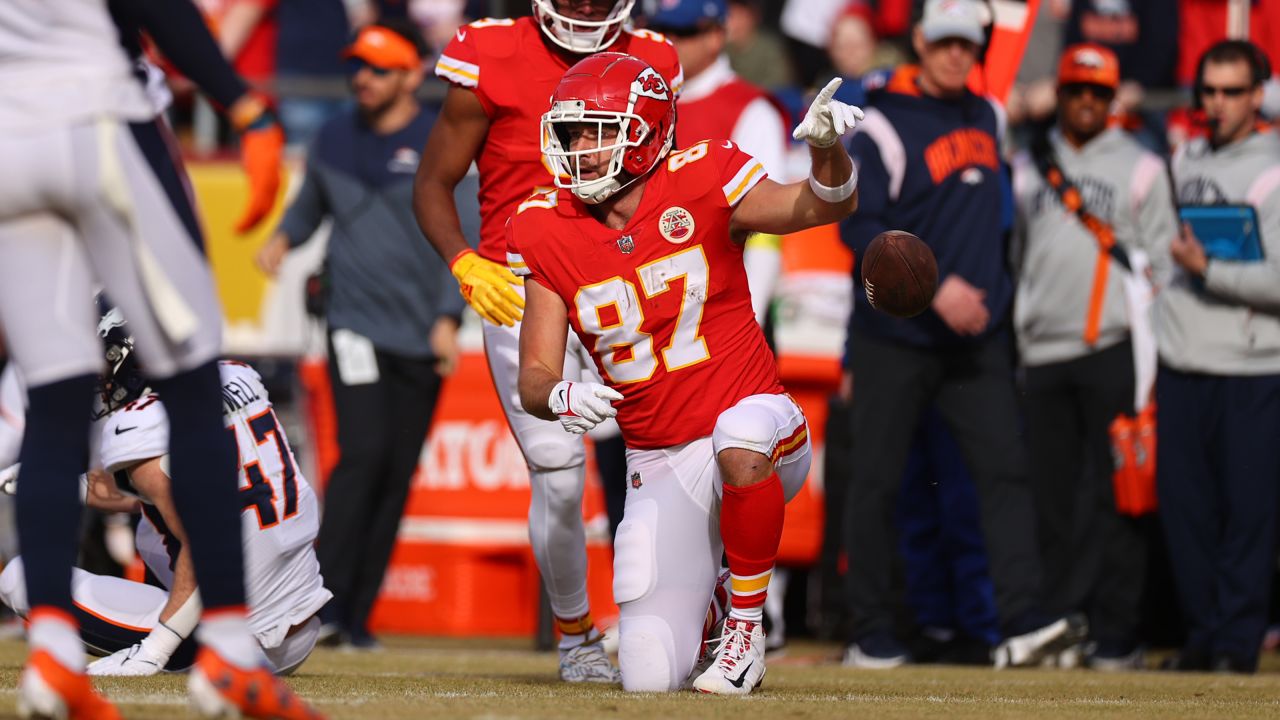 The offensive line kept Mahomes clean, not giving up a single sack. They did a great job blocking, especially against a great Denver front seven.
The secondary played a great overall football game. They did a fantastic job of protecting the deep threat and flying to the football.
Rookie Trent McDuffie had one of his best games this season. He had 7 total tackles, a sack, and a forced fumble. He flew around and continuously made plays.
Kansas City's other rookie corner, Jaylen Watson was second on the team in tackles, with 7 total.
L'Jarius Sneed left the game late, but ended with a few tackles and a fantastic interception.
Juan Thornhill and Justin Reid both played very fast and physical, leading to a very impressive game for the safety pair.
Nick Bolton continues to prove why he should have made the Pro Bowl. He had 10 total tackles and numerous pressures on the quarterback. He also had one pass deflected and an interception that was called back due to a defensive penalty.
Chris Jones had 3 total tackles, including a tackle for a loss, a sack, and numerous pressures. He is an unstoppable force that continues to play a huge role for the Chiefs defense.
Khalen Saunders and George Karlaftis both had a sack and a tackle for a loss.
Kansas City's front seven is one of the best in the league when playing up to their potential.
This young defense looked phenomenal, showing high potential moving forward.
Overall, the team played great. Denver was persistent in the run game, despite often being shut down. Their stubbornness led to a few big runs. The Achilles' heel for the defense was the short pass game and constant scrambles by Russell Wilson.
While the team can afford to give up short passes and rally, quarterback scrambles ruin momentum almost instantly. Wilson scrambles for 27 yards and 2 touchdowns, nearly the only upside for Denver's offense in this one. Kansas City should look into spying Willie Gay when facing mobile quarterbacks in the future.
The special teams once again disappointed.
Kadarius Toney fumbled a punt return, giving Denver excellent field position for a touchdown.
On the first PAT of the game, punter and holder Tommy Townsend bobbled the snap, essentially ruining the try. Harrison Butker would go on to make all 3 of his future PAT tries but missed a 51 yard field goal. Missed field goals continue to be a problem. While there has been much speculation, accusing Townsend of bad holds leading to the misses, the team cannot afford these mistakes against better teams. Dave Toub needs to get to the bottom of the issue and resolve it before playoffs.
The Chiefs special teams in general need cleaned up. The unit seemed to often play with a lack of effort, leading to critical mistakes. Special teams is one of the most underrated aspects of football. It can either make or break a team and it is currently breaking the Chiefs.
Nonetheless, a win is a win and Kansas City once again pulls out victorious. The team will be fine, but these issues must be taken care now and not later.
Kansas City looks to clean everything up next week when they take on the Las Vegas Raiders in the final game of the regular season.