It didn't take long for the Kansas City Chiefs to become one of the main players in NFL free agency again. Let's recap all of the moving parts before taking a look at what it all means for the offseason going forward. 
There's already been a lot of change and there are plenty of other dominoes to fall. After this first wave of free agency, there are some things to take away about the Chiefs and their approach going forward. 
Welcome to the Big League, Kansas City
The Chiefs have been one of the main contenders in the NFL for a while, but Patrick Mahomes' second deal has kicked in and, while it's extremely team friendly, the team will still have to be more selective with the rest of the salary cap. This will mean watching some mainstays and fan favorites continue their careers on other teams. 
When a franchise experiences as much success as the Chiefs have recently, other teams want a piece of it and they're willing to pay a premium to get it. If the Chiefs are going to remain a major NFL player for the duration of Mahomes' contract, they can't match every deal and retain every player. We've already started to see it with the last two draft classes, but the Chiefs will continue to take a smart and efficient team building strategy to maximize the remaining finances around their all-time great quarterback. 
What is Happening at the Left and Right Tackle Spots?
At the beginning of the offseason, all eyes were on the left tackle position and many have remained there as free agency has progressed. As you can see in the graphic above, Orlando Brown Jr. departed to Cincinnati and the Chiefs signed former Jaguar Jawaan Taylor, seemingly a 1:1 replacement. Dig a little deeper and you see that there's still some things to sort out along the Chiefs offensive line. While Jawaan Taylor is willing to play left tackle, he hasn't played the position since his days at Florida in 2017, so the Chiefs have a unique situation brewing. They will be heading into next season with two new tackles and, depending on what other options they have by training camp, they may see some benefit to playing Taylor at his natural position on the right side.
I'm not sure anyone knows what this will look like by Week 1, but we all know it got a lot more interesting than we anticipated coming into free agency. 
The Waiting Game Continues…
It just feels like a big move is coming…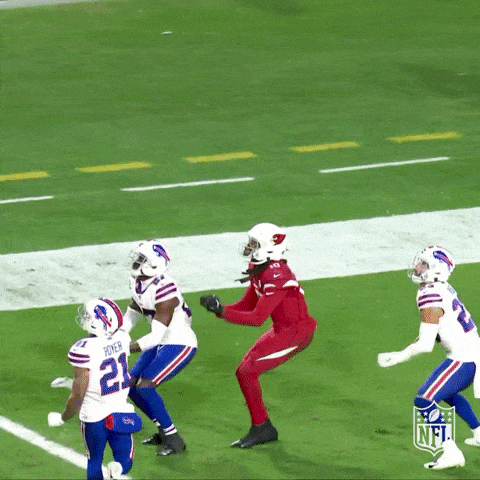 The wide receiver position is even thinner than it was a month or so ago after the season ended. We've seen how GM Brett Veach likes to attack positions of extreme need and I think it's safe to say we've reached that level with the receivers. There are still plenty of viable options available on the market and we should expect the Chiefs to be involved with many of them.
Between the draft and the rest of free agency, the Chiefs are far from done and will make sure that Mahomes has enough weapons to continue this magnificent run he has led the franchise on.
Don't be surprised if Veach is active as a trader around the draft again to continue building another championship roster.
Many Chiefs fans are getting worried as the imbalance of departures and arrivals grows, but the offseason is far from over. Let's take a step back and let the best GM in the NFL have a couple of months to get this roster built by training camp.