Jarrod Thurman @JarrodChiefsFCS  Chiefs Focus @Chiefsfocus
The NFL draft is over and undrafted free agents (UDFA) have been signed. Local schools were well represented in both, with Kansas State having the most players drafted and signed as UDFAs.
The Chiefs took the first local school product when they drafted defensive end Felix Anudike-Uzomah in the 1st round with the 31st overall pick from K-State. On top of being a K-State guy, Anudike-Uzomah is also a Kansas City native. He attended Lee's Summit high school. He should be able to immediately step in and be a rotational player at least and may work his way into being a starter.
Cornerback Julius Brents also went to his hometown team when the Colts drafted him in the 2nd round with the 44th selection. Brents, who played at K-State, was born and raised in Indianapolis and attended high school in Indy as well.  Brents has a solid chance of becoming a starter or at least working his way into nickel formations.
Missouri defensive end the Browns drafted Isaiah McGuire with the 126th overall selection in the 4th round. He'll get the pleasure of learning how to be an NFL pass rusher from one of the best rushers in the game, Myles Garrett. If he is willing to listen and learn, Garrett could help him develop, but the Browns will need to be patient.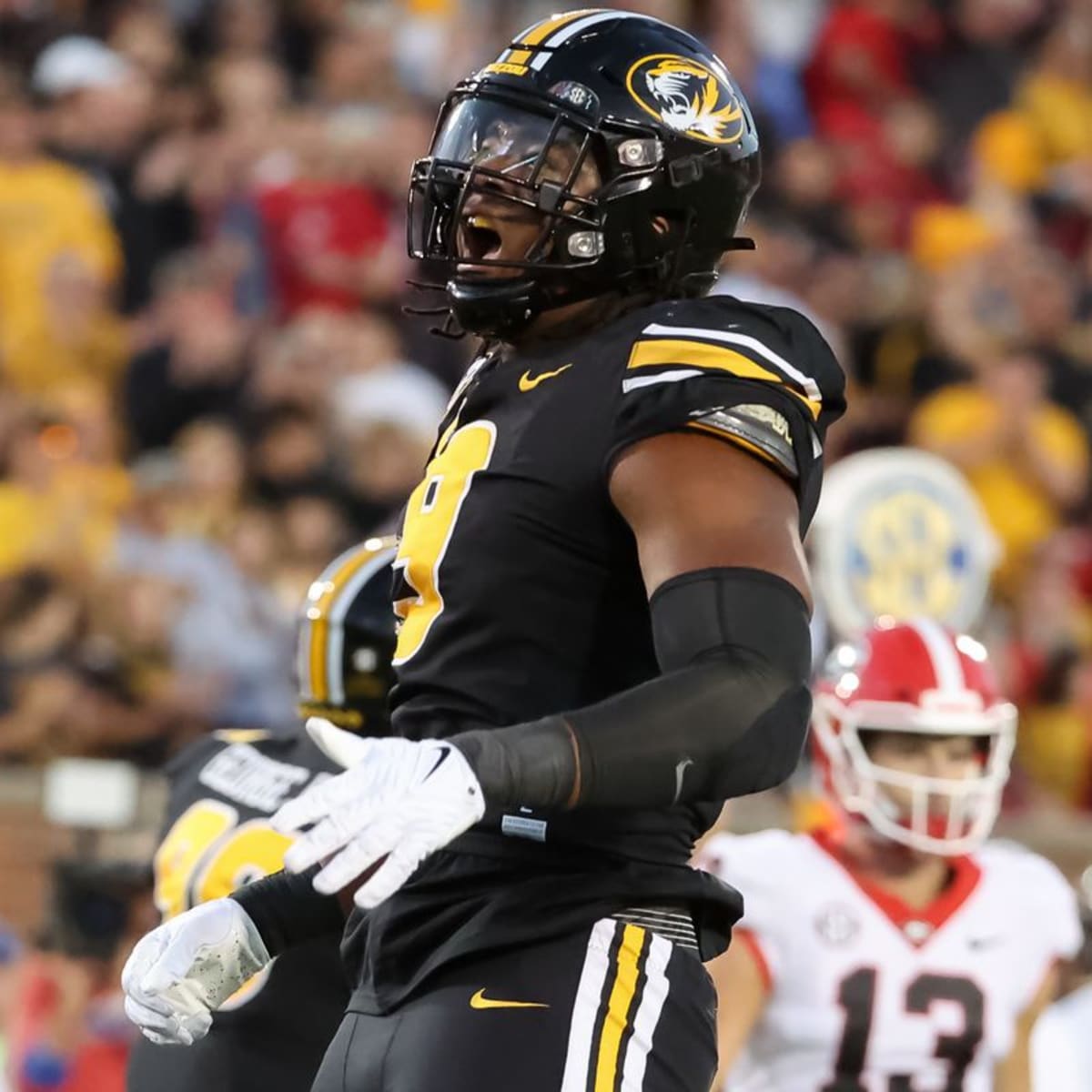 Josh Hayes was the second K-State cornerback drafted. He was drafted by the Buccaneers in the 6th round with the 181st overall selection. Being that late of a selection as a cornerback, he'll need to show up on special teams to make the Buccaneers' roster. He'll probably enter training camp as the 6th or 7th cornerback unless he blows coaches away. Typically corners only make the team that deep if they are able to contribute on special teams.
One of the best moments of the draft came when Chris Vaughn, a scout for the Cowboys, called his son, K-State running back Deuce Vaughn, to tell him the Cowboys were drafting him with the 212th overall selection in the 6th round. Chris Vaughn was caught on camera crying tears of pride and joy after finding out the Cowboys were drafting his son. It was a touching moment for all football fans, including someone like me who doesn't like K-State or the Cowboys. His size may be a potential problem after he measured 5'5" at the combine but the Cowboys will give him a chance.
Several local school products were signed as UDFAs. These include (in alphabetical order): Kansas tackle Earl Bostick (Cowboys), K-State wide receiver Malik Knowles (Vikings), K-State quarterback Adrian Martinez (Lions), Kansas defensive end Lonnie Phelps (Browns), Kansas defensive tackle Caleb Sampson (Colts), K-State wide receiver Kade Warner (Buccaneers), K-State kicker Ty Zenter (Eagles). Warner is the son of Pro Football Hall of Fame quarterback Kurt Warner who also began his career as an undrafted free agent. Phelps fell out of the draft despite a strong combine. Zenter is a long shot to make the Eagles roster as they already have a solid kicker. Sampson got signed despite no combine invite and less than stellar pro day performance. The Lions took a chance on Martinez who only managed to throw 1,261 yards and 6 touchdowns despite playing 10 games, with his rushing stats, however, it makes me wonder if they have plans for a position change because he has the size of a receiver. Bostick joins fellow former Jayhawk Dorrance Armstrong on the Cowboys after a solid combine and with a good showing in the preseason, he may find his way on the final 53, or at least on their practice squad.
In total, 12 local school prospects found their way onto NFL rosters. K-State produced 8 of these, KU produced 3, and Missouri produced 1. There were also multiple prospects invited to rookie minicamps. Once again, local schools will be well-represented in the NFL this season.